The Steamboat Jamboree is on, May 29-30! Tickets are ON SALE NOW! Take advantage of our Early Bird pricing to get your ticket-worms at a lower price than your friends who wait to buy 'em at the door! We're looking forward to this being the best year yet!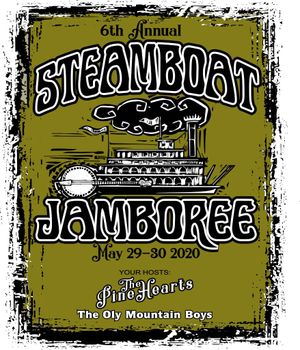 Stay tuned for lineup announcements, logistics, vendor and volunteer opportunities, and more details! We also would love to have your organization as an official sponsor!
UPCOMING SHOWS
Once you snatch up those tickets you'll probably want to catch some bluegrass! We're excited to support folk duo Fellow Pynins at Octapas Cafe on February 22nd!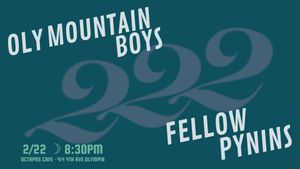 Then March 28, it's bluegrass all night at Matchless Brewing!
NEW ALBUM IN THE WORKS!
And last but not least, the Oly Mountain Boys are workin up a new album! After a little mixing and mastering we'll have new original bluegrass tunes for you on your favorite listening platform. Release details to come!