It's not our usual August update, with live shows, hoedown fundraisers, and bluegrass festival performances... but we do have big news. We were delayed a bit getting every piece of this new album locked in, but we're happy to announce that it's now off to print!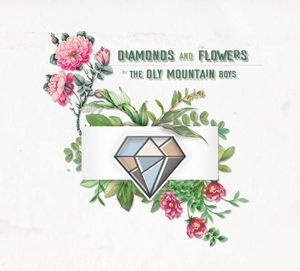 93 of you have preordered a signed copy, and we can't thank you enough! With live music on hold, it would not have been possible to do this without your help. We're hoping to get your CDs in the mail by mid-September. 
We are still taking preorders to cover all expenses and fund a full run of CDs - so add your name to the list today! Until we can bring bluegrass to you live, we can to bring it to your stereo. 
FUNDRAISER FOR FAMILY SUPPORT CENTER / PEAR BLOSSOM PLACE
The Grand Oly Opry has been one of our favorite annual shows dating back a decade now, and we're missing this summer's hoedown. But the folks running the Grand Oly Opry are resourceful, and they've taken the fundraiser for this year's beneficiary online. 
The Family Support Center seeks to build strong, healthy, safe, and hopeful families through six collaborative programs and multiple services, utilizing a "one-stop-shop" model. The Family Support Center diligently works to end family homelessness, poverty, and family violence through programs supporting families in the South Sound. Pear Blossom Place is their is their family support community with a 24-hr homeless family shelter, on-site supportive services, and 7 permanent affordable family apartments. Family Support center is a 501(c)(3) multi-service agency with the awesome mission of "Working Together to Strengthen All Families." 
Be a part of the Opry goal for 2020 and help us provide much needed funds for an invaluable community resource. Donate to the Facebook fundraiser today.