Look at this real live vaccinated bluegrass band!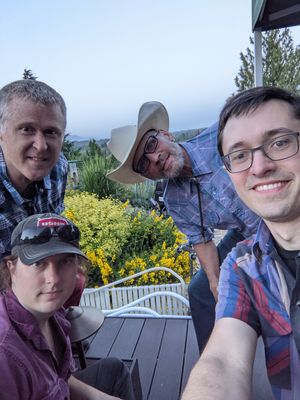 We haven't dusted off the sound system in a long time... but we had our first official gig in over a year, at a private July 4th party in Snohomish. We sang into microphones, we met and jammed with other musicians, we played "Country Roads" while people sang along. It was familiar and brand new all at the same time.  
We're happy to announce you'll have a few chances coming up to see us live: 
Sun July 18, 11am-2pm: Olympia Farmers Market
Thur July 22, 3-6pm: Thurston Economic Development Council Hootenanny
Sat August 7, 7pm: Farm Fest (limited tickets remain, email us for details!) 
And if you can't make these shows, don't forget there's a new Oly Mountain Boys album, "Diamonds and Flowers", available to order on our website or on your favorite streaming platform. And hopefully a long-overdue album release show in our future too!